Lego 76178 Daily Bugle Revealed!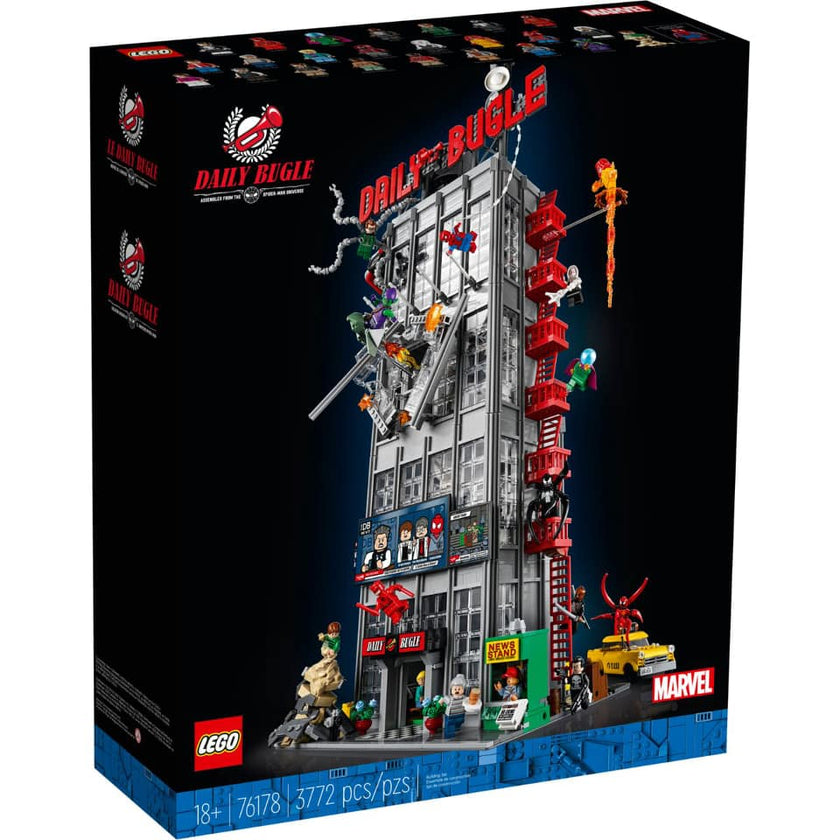 First pictures of the new set from the Spider-Man series, you can see that the set includes a 25 minifigures and an especially large model of the Daily Bugle building
Number of pieces: 3,772 
Price: €299.99 / £274,99 / $299,99 
Release date 26th May at LEGO.com
Height: 82cm
Watch all photos now: 
For those unfamiliar with the building here is some information:
The Daily Bugle (at one time The DB) is a fictional New York City tabloid newspaper appearing as a plot element in American comic books published by Marvel Comics.

The Daily Bugle is a regular fixture in the Marvel Universe, most prominently in Spider-Man comic titles and their derivative media.
The newspaper first appeared in the Human Torch story in Marvel Mystery Comics No.18 (April 1941), returned in Fantastic Four No.2 (January 1962),
and its offices first shown in The Amazing Spider-Man No.1 (March 1963). The Daily Bugle was first featured on film in the 2002 film Spider-Man.

The fictional newspaper is meant to be a pastiche of both the New York Daily News and the New York Post, two popular real-life New York City tabloids.

*Credit: wikipedia
You will also be interested in:
Leave A Reply
Your email address will not be published. Required fields are marked *