This Crazy Man Built A Working Car Using Only with BRICKS - AND DRIVE IT ON THE HIGHWAY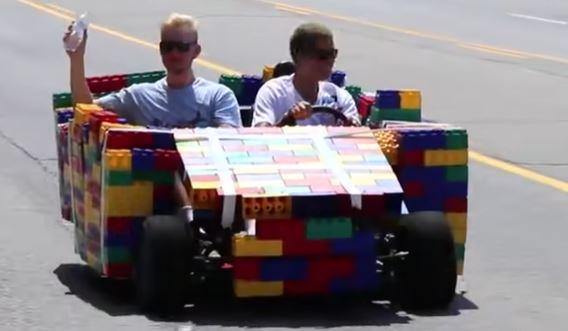 MrBeast is one of those rare YouTubers that you think is click-baiting but actually everything the title says happens in the video, Well, most of you don't know this guy, but this is a Mr.Beastt, probably gifted with a lot of money, he does a lot of crazy things with his friends and also pamper them in quite a few worthwhile gifts,

In this video, you will see Mr.Beast and his friends traveling in a car that made with Lego, around town - I only can imply to you that not everyone liked this idea :) Enjoy the view.
Bonus video
Now for something a bit more legal, the Lego team built a real Bugatti model.
as well it works too!
 Insane!
Leave A Reply
Your email address will not be published. Required fields are marked *