The largest Lego model has been unveiled set 10276 - THE COLOSSEUM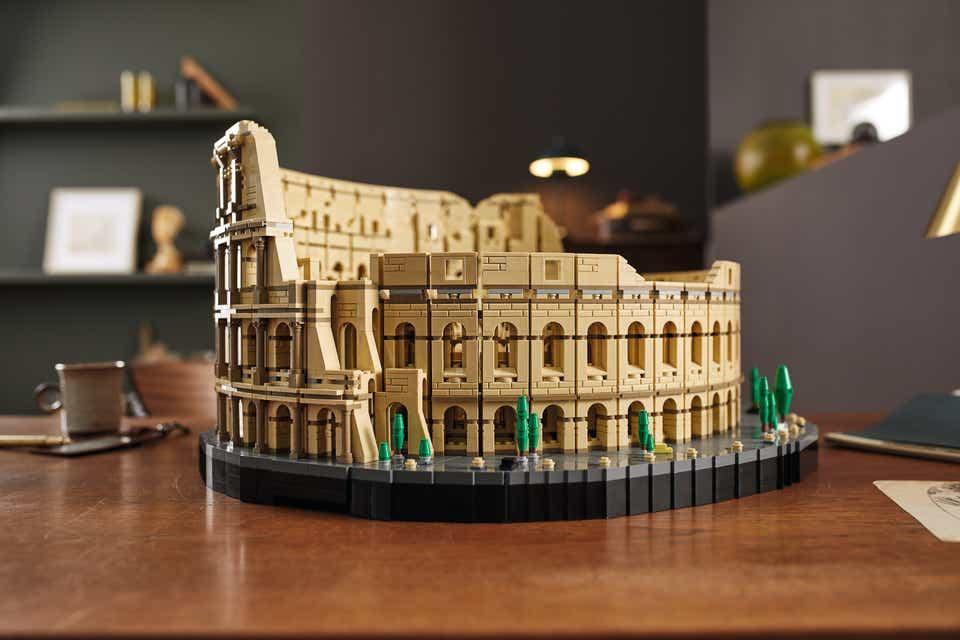 The Lego Colosseum is now the biggest model Lego has released so far!
The model has 9036 parts and it brings us the World Wonder Colosseum straight to our home.
The new model has been unveiled and presents in us a particularly elegant model, it seems that sophisticated techniques were used to create the circular appearance of the Colosseum.
Apart from the fact that the 10276 set includes over 9000 parts, its construction form is smooth and natural, you will not see these straight and square surfaces here, instead everything is rounded and smooth.


The base of the Colosseum is built in a method we have seen before in the set of Manchester United 10272 where the whole base consists of a technical lego that connects to each other in a square theory with diagonal parts attached to its ends that form the shape of the circle.

The Colosseum also incorporates a variety of interesting techniques that create the stunning look of the model.

The huge box of the new model 10276 comes when inside you will find 4 divided boxes that each contain a different part of this huge model and in each box you will find a separate instruction booklet for what is inside.


The Colosseum 10276 model is available starting today on the official website of Lego and you will probably also find it on eBay and Amazon at a variety of different prices. The price you will have to pay to qualify for this stunning model is $ 549

The LEGO Colosseum measures over 10.5 "(27cm) high, 20.5" (52cm) wide and 23.5 "(59cm) deep making this a spectacular center piece for any LEGO brick collection.

As a designer I am just thrilled by this model and the various techniques that were used to create it, it seems that a lot of thought was invested in the model and indeed it was worthwhile.
I have already heard rumors that there are people who are not so enthusiastic about the new 10276 Colosseum model but I am not part of them, I think the techniques incorporated in the model are unique and thanks to them it is such a great model. On top of all this the truly perfect shape that designers have managed to create is simply inspiring, and in other words I highly recommend this model.

Anyone who loves the ancient culture will want this model at home.
View more photos of the 10276 Colosseum model:
Leave A Reply
Your email address will not be published. Required fields are marked *