Lego Set 76161 - 1989 Batwing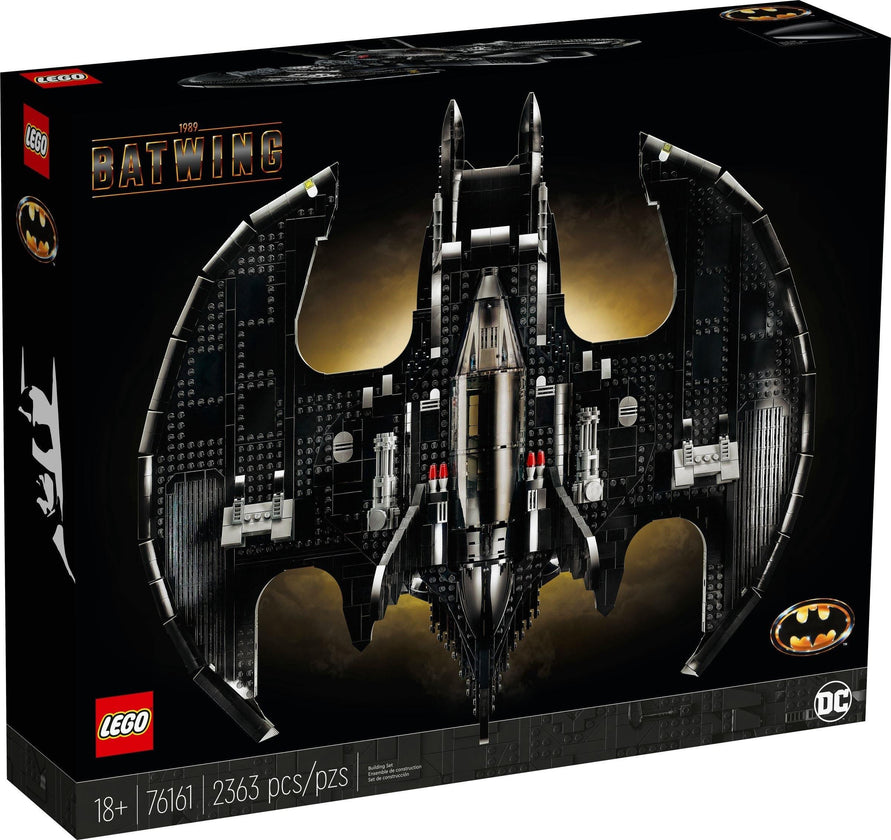 Lego Set 76161 - 1989 Batwing
Number if bricks: 2363 Size:
High 11cm
Long 52cm
Wide 58cm
The new Lego model from the Batman series is the Batwing, a very special model with a very high level of accuracy.
Lego has not been a children's game for a long time and this model illustrates this perfectly.
The Batwing Lego model is for me in the category of collectibles!
This impressive model consists of 2,363 parts with its best part being the wings, the technique that creates the wings manages to produce an accurate circle that characterizes the Batwing.
The Batwing comes upon us after a long series of models from the Batman series and in my personal opinion is the most successful to date when in second place after is the model 76139.
A very special thing we have in this model is the possibility to hang it on the wall, the possibility opens up using a special Lego part in the shape of a crowbar which makes the action especially gambian.
In conclusion, I personally highly recommend to all Batman fans (and also those who do not) on the 1989 Batwing model, after all who does not want such a model to hang on the wall :)
Leave A Reply
Your email address will not be published. Required fields are marked *