Lego Set 31203 World Map the new largest set ever release!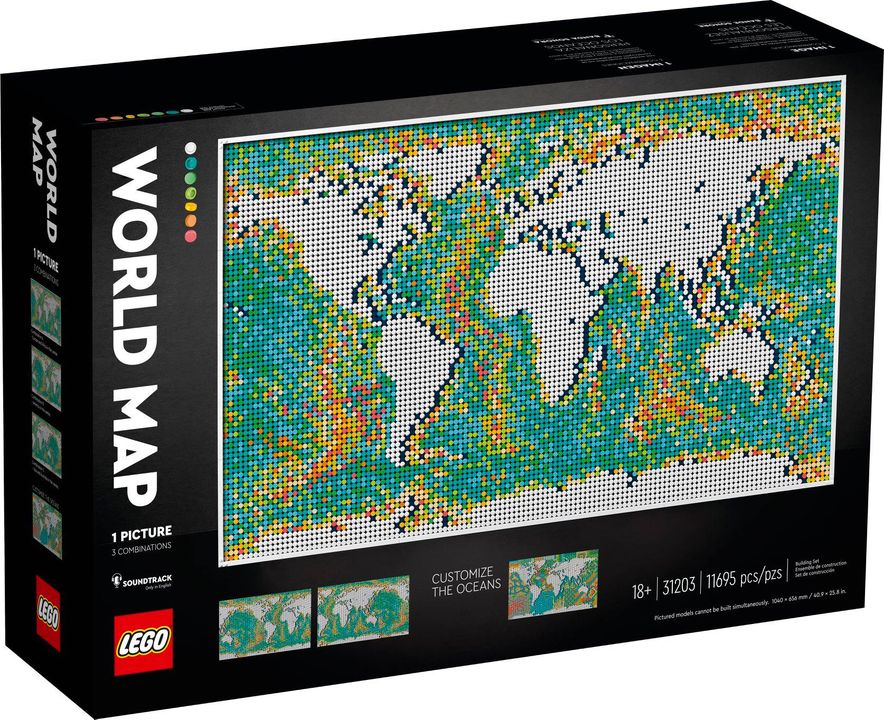 After the Lego Colosseum now unveils a new model that has even more parts, the new model represents the world map and is part of the new ART series.
The set includes 11,695 pieces, and its design is flat (photo)
Price: € 249.99 / $ 249.99 / £ 229.99 
Release Date: June 1st - Check out in LEGO store

As a designer I personally really like the designs of the ART, they bring us to a place where the Lego is not just a piece that stands somewhere in the house these it becomes really a part of the house in a more elegant way.

Of course it is important to note that although this set is going to include the most parts of any other Lego set but most of the parts there are 1X1 so it would be a bit problematic for me to say that it is the largest set of Lego.
Either way I'm glad Lego is continuing with the ART series and I'm looking forward to more such cool sets coming to us in the future.
Leave A Reply
Your email address will not be published. Required fields are marked *