Lego set 31113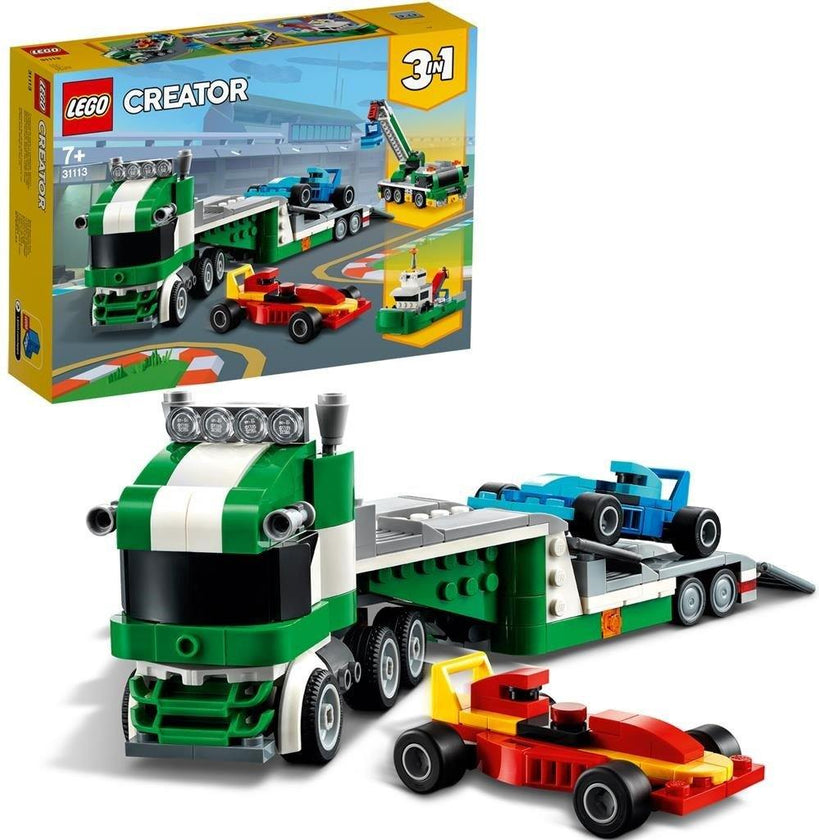 Name: Lego set 31113
Theme: Creator
The model contains: Like all 3 in 1 Creator models the model 31113 comes with 3 alternative build, the main model is a truck with 2 race cars, the second model is a truck with a crane and the third model is a fishing boat.
My opinion as a designer: Like all Creator 3 in 1 models I really like the 31113 model and I already see some alternative models I can do with its parts, for example a muscle car or maybe a cool plane.
What do you think? you have an ideas for alternative building you going to do or want I will do for you?
Leave A Reply
Your email address will not be published. Required fields are marked *