Lego set 10278: Police Station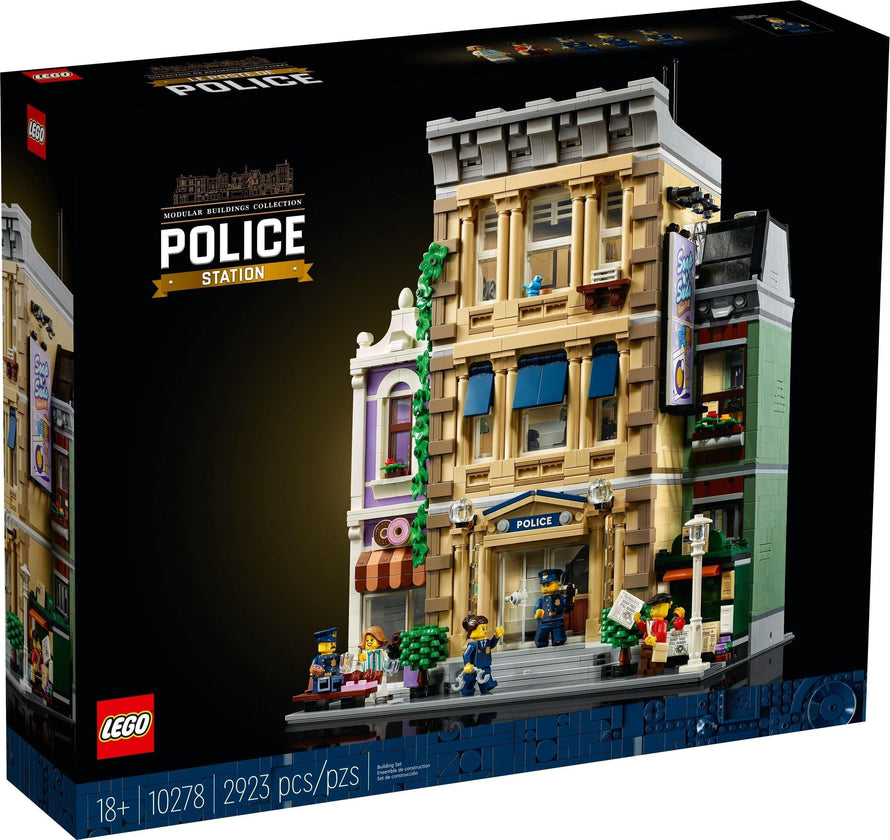 Set name: 10278 Police Station
Theme: CREATOR EXPERT
Parts: 2923
The new Lego modular set revealed -  Set 10278 Police Station. the building contains 5 minifigure: 3 cops, a thief and a shop assistant
In the model we see 3 buildings, on the right a laundromat, in the middle a police building and on the left a small donut shop.
We can see a lot of interesting elements in the model and design that deals with the small details, also we have here a number of new stickers and even new parts that we have not seen before.
My opinion as a designer:
The new model revealed is really nice in my opinion, I really like the down to details and all the elements of course I am biased because I really like modular models and it is indeed a successful model in my eyes.
I personally really like the design of the police station building but the interior design of the buildings a little less successful and there are not too many interesting items.
In any case the overall design is very successful and it is a successful model
Watch now more picture for set 10278:
Leave A Reply
Your email address will not be published. Required fields are marked *