LEGO Ideas Revealed - Sesame Street 21324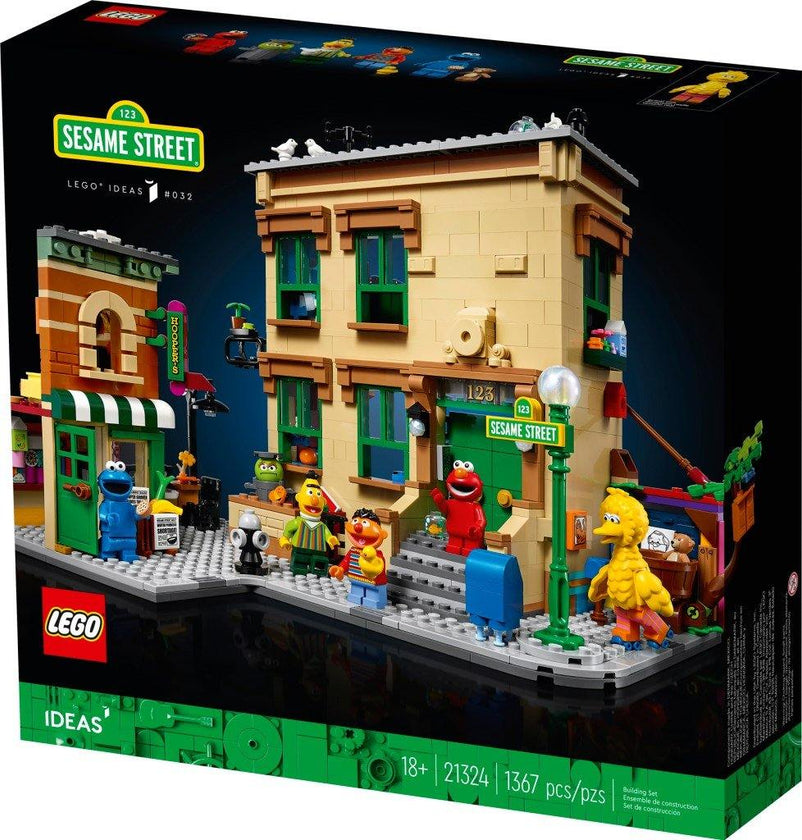 After the teasers of the last few days, Lego finally unveils the new model from the idea series - Sesame Street 21324
The unveiled model is particularly colorful and reminiscent of the bulldoozer's original work.
The model takes us back another time to the Sesame Street love show.


For those who do not remember (or do not know) Sesame Street is an educational television show for preschool children. It is one of the oldest children's show to date, and in light of its success, local versions of it have been produced in 22 countries.
The show was launched in the United States to create social and educational skills in children and now Lego will try to produce for us the same good experience we know from the show.
We can see in the model a variety of minifigures of the loving characters we know from the show and what I think is most beautiful about this model is the colorfulness that emerges from it.

So what do you think of the new model?
Buy now: https://ebay.to/34j69jk
And you have also a shot video:
It's building and moving day on 1, 2, 3 Sesame Street… 🏘️https://t.co/RdjIt62N88 pic.twitter.com/obDCexuXPa

— LEGO (@LEGO_Group) October 22, 2020
Leave A Reply
Your email address will not be published. Required fields are marked *