Lego Idea The Medieval Blacksmith House revealed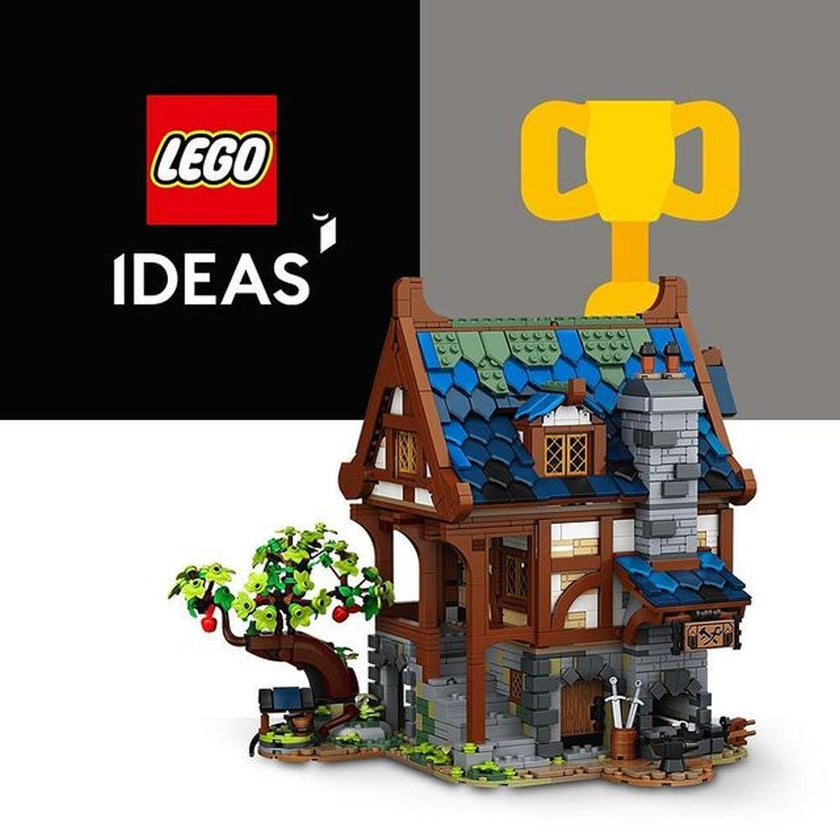 Amazon.co.uk has unveiled the new model from the IDEA series: The Medieval Blacksmith House.

This is just a small image but enough to see that it looks great, yet looks slightly different from Namirob's original submission.
You can see that the overall structure remains but there are color changes and in my personal opinion made the model a little more childish, also you can see that the dimensions of the Lego model are smaller than the dimensions of the original model and include much fewer parts.
However the new model that will come to us soon looks very good and I would be happy to put it on my shelf :)

The set will likely be released in February.
This is the orignal model:
And if you can't wait and want to build a Medieval Blacksmith House you are always welcome to build my model :)
Leave A Reply
Your email address will not be published. Required fields are marked *