Lego Creator Set 31115 Space Mining Mech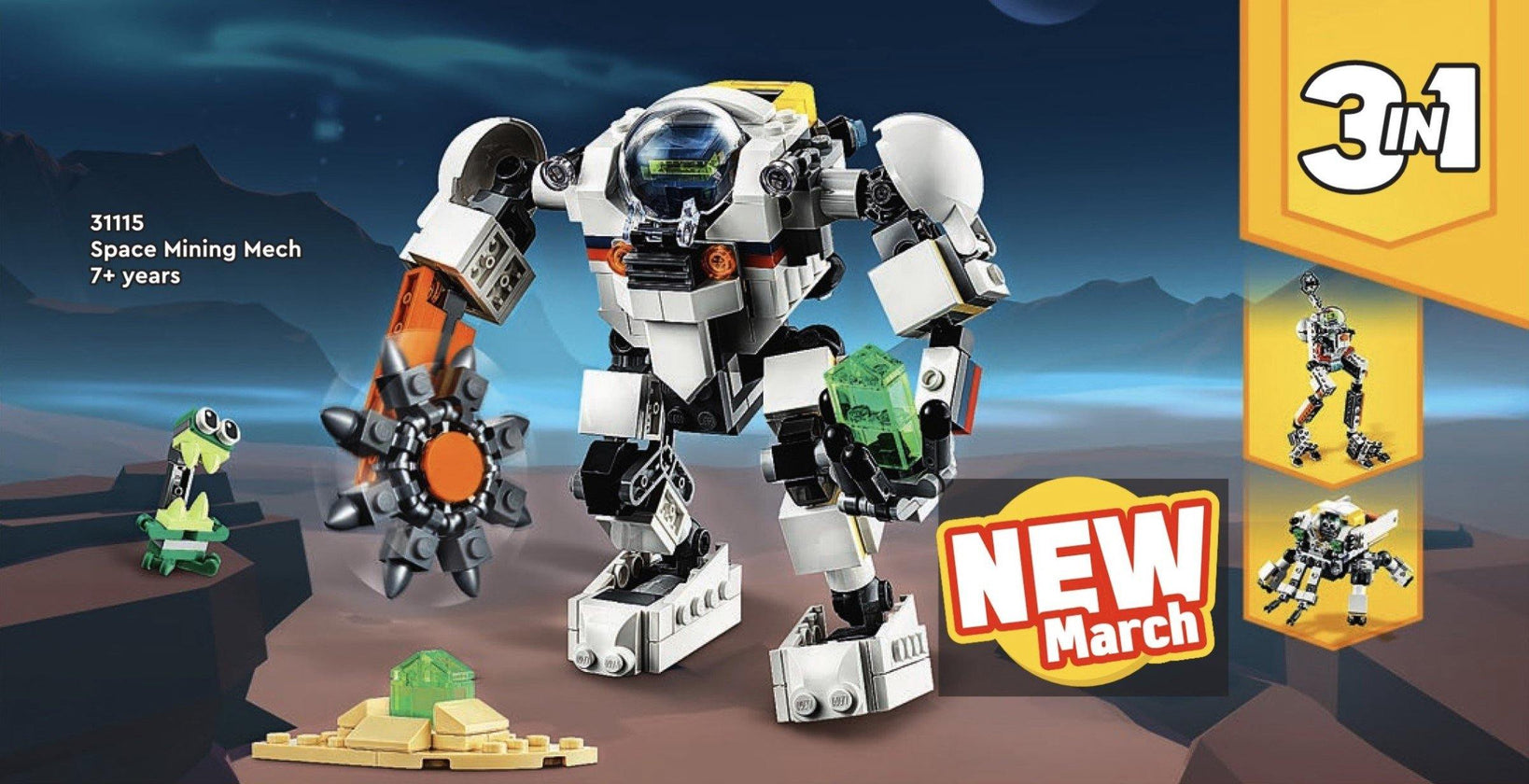 2021 brings us quite a few new Lego models, one of the interesting ones is the set 31115 Space Mining Mech, at the moment there is not much information about it but from what we know it will be a very nice set from which you can build a lot of cool alternative models (at least I have some ideas)
From what we do know these are some details about him:
- Theme Creator 3 in 1
- 327 parts
- The 3 models show us are for different robots, with the main one being the most beautiful and the two a little less in my opinion.

Even that the secondary models are a little less interesting I believe that through the variety of parts of the 31115 set it will be possible to build particularly interesting alternative models.
We will now have to wait for 2021 to build it.
So what do you think of the new set?
Leave A Reply
Your email address will not be published. Required fields are marked *