LEGO 80023 Monkie Kid Team Quadcopter set Revealed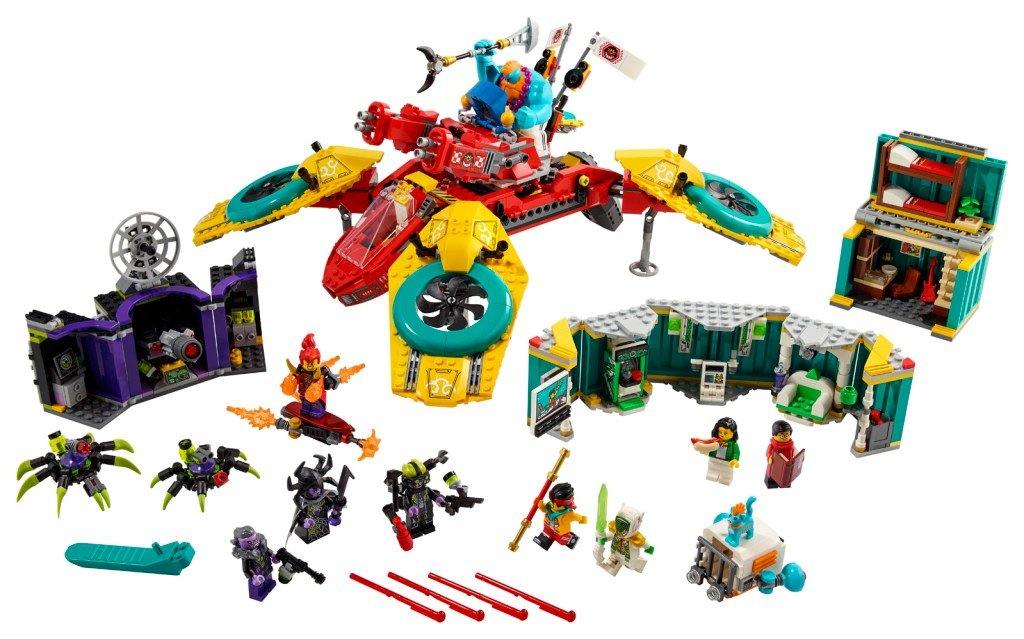 Lego has reveals a new model set 80023 Quadcopter Team.
this is a new model of Monkie Kid where we see a type of aircraft / helicopter and 3 other buildings that represent a bedroom, a play area and an anti-aircraft system.
In addition we see 2 small models of spiders and 8 minifigures in this model.
the new series of Monkie Kid Based on the centuries-old Chinese legends of The Monkey King and The Journey to the West, Monkie Kid creates a world of traditional heroes and villains. 
The design of the aircraft is particularly interesting and consists of a large body with four large propellers.
On the aircraft we see a firing position for the big minifigure, I guess the position can turn around and of course the propellers also have any displacement options.
On the other hand, the open buildings that accompany the model are a little less impressive and perhaps even a little redundant in my eyes.
Leave A Reply
Your email address will not be published. Required fields are marked *