Lego 71395 Super Mario 64 Question Mark Block revealed!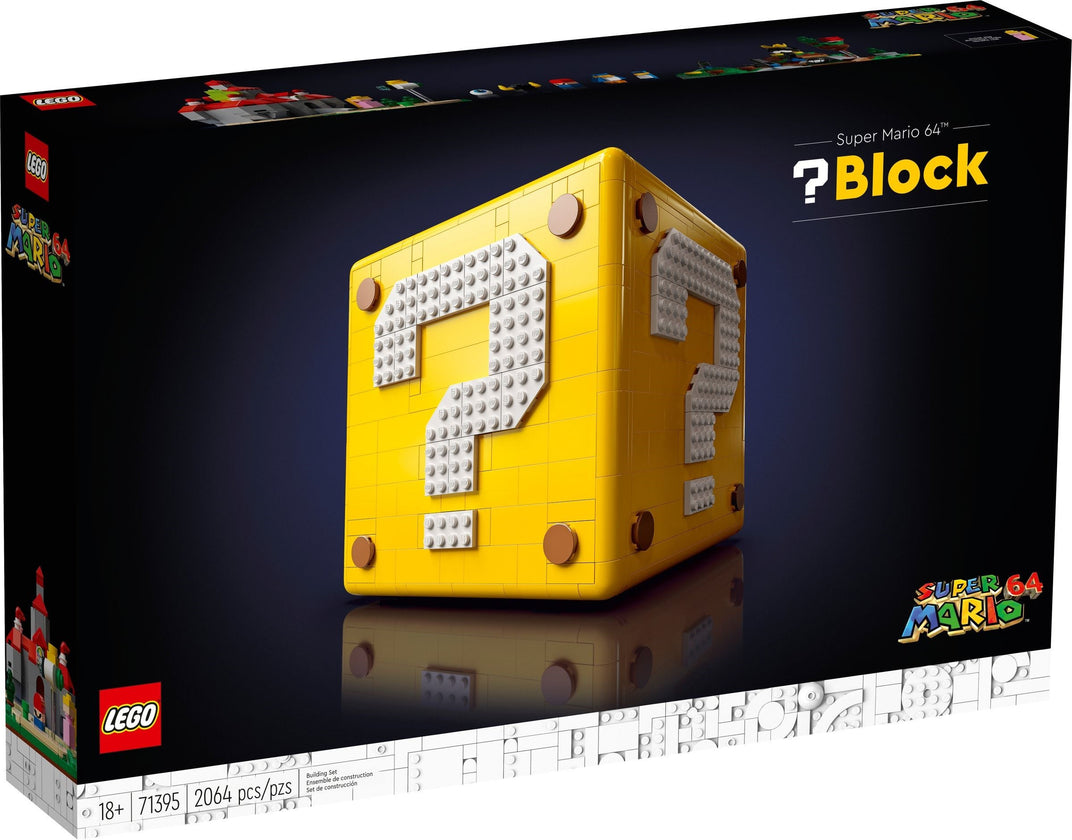 Lego has unveiled a new set from the Super Mario series, the new set is 71395: Super Mario 64 Question Mark Block.
Quantity of parts: 2064
Price: £159.99, $169.99 USD, €169.99

For those who missed the teaser video that Lego have just released can see that the new set is actually a box, but a very special box that opens to a whole world of Super Mario.
The new design The truth is a bit surprising and I do not remember that Lego once published a design similar to this which makes this set very interesting and innovative.
I really like the idea of ​​a box in which there are a lot of particularly cool surprises.


When we open the box, we discover several parts of the Super Mario game: the castle, a snowy area and a green area and in the middle a flame area.

I am definitely pleasantly surprised by this set and you are welcome to see the published photos:
Leave A Reply
Your email address will not be published. Required fields are marked *