LEGO 10274 Ghostbusters ECTO-1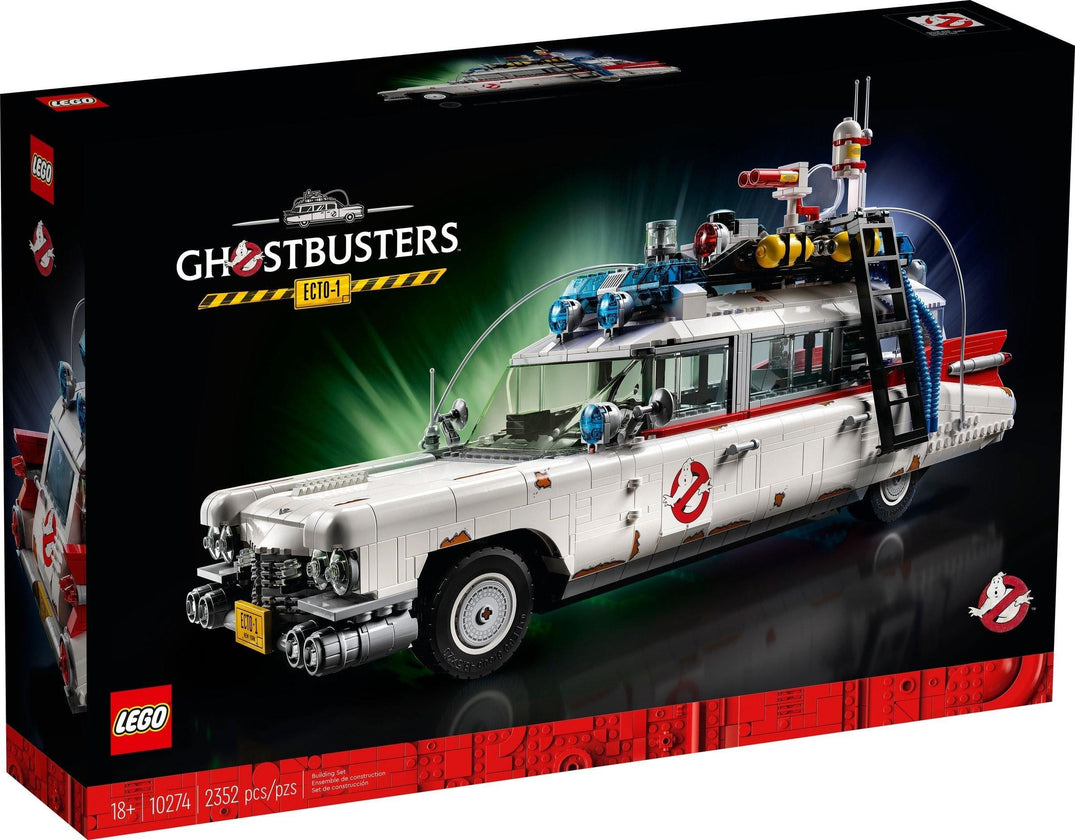 10274 Ghostbusters ECTO-1
Number of parts - 2352
Price - $199.99
Available from 15th November
Towards the release of the new Ghostbusters movie Lego has released a new and large special model of the group's famous car - Ghostbusters ECTO-1
The car is very large and has lots of details in a particularly beautiful way.
In the past we have seen models of Lego Ghostbusters ECTO-1 (75828, 21108) but none of them were as large and detailed as the model that came out now.

It seems that Lego has thought of everything in this model and you can see it from the exterior design that looks perfect to the small details like the hood and the doors that open.
From the photos you can see that they have also invested in the interior design and cool elements like the chair that comes out on the side of the door.

The length of Ghostbusters ECTO-1 is 47cm which gives it a significant presence on any shelf you place it on.
I believe any Ghostbusters fan who is also a Lego fan (and even if not) will want such a car on the shelf :)

My opinion as a designer:
One of the hardest things to do in designing models is the imitation of reality, when we build a model based on something real that is in reality we try to make it as similar as possible to the original thing, it seems that here Lego managed above expectations to meet this task!
I really like all the elements that come out of the vehicle, the roof and especially the pull-out chair on the side of the door.
Now you only have to get one of your own!
Leave A Reply
Your email address will not be published. Required fields are marked *