F.O FUN WHOLE Wood Cabin Review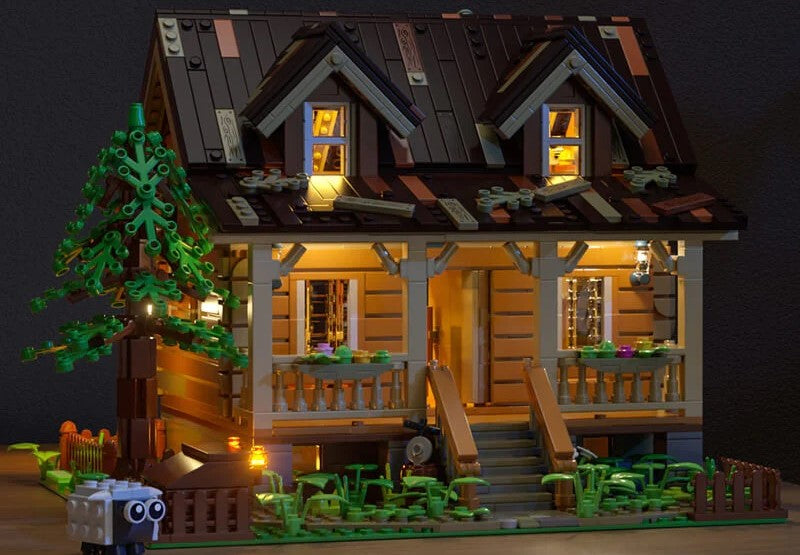 As a designer I build a lot of MOCs and from time to time I come across models from other designers who inspire me, I must say it's one of them, F.O FUN WHOLE sent me their new model featuring a wood cabin and I must say I was very impressed!

Let's start with the fact that the level of design and details that are in the model are at a very high level and we see that they have invested a lot of thought in designing every detail in the model.
Another thing that surprised me for good is the quality of the parts, the connections worked well and even if I had to disassemble a part it did not complicate me.


Buy this model: https://www.funwhole.com/products/funwhole-wood-cabin 
As a bonus the model comes with a lights kit that upgrades it in a few levels making it a particularly worthwhile model!
It is important to say that the level of construction of the model is relatively high and there are relatively difficult steps that need to be followed the instructions well, and in order to succeed in the construction successfully it is recommended that you have experience in building models already in the past.

In conclusion as a model lover and MOCs designer I highly recommend this model, I personally enjoyed the experience of building it and I will for sure present it as part of my collection :)
Feel free to see my reviews of the model
Buy this model: https://www.funwhole.com/products/funwhole-wood-cabin
Leave A Reply
Your email address will not be published. Required fields are marked *