LEGO Harry Potter 30628 Monster Book of Monsters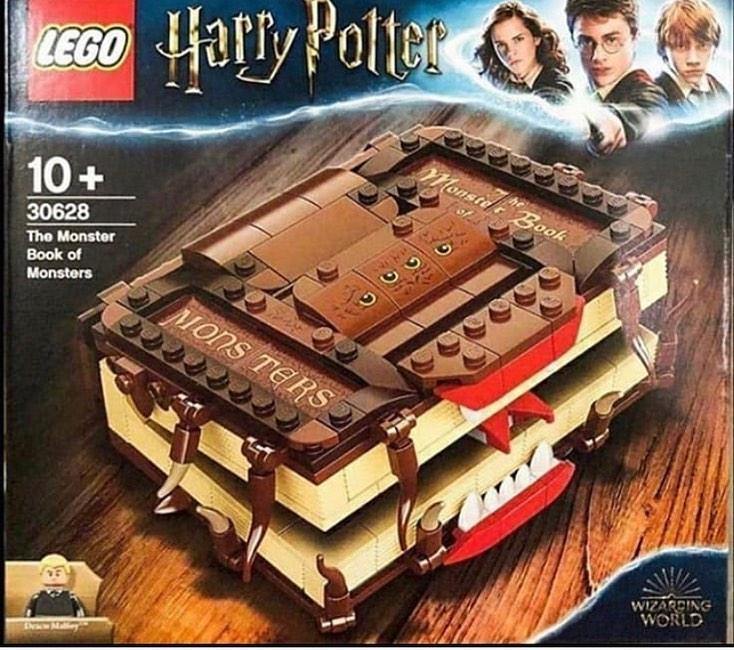 First look at model 30628 from the Harry Potter series.


Shanghai Legoland has revealed the first images of Harry Potter's Lego 30628 monster book.
A short video of the built set also revealed its killer feature. Push the book across your desk, and his mouth will open and close, just like in Harry Potter and the Prisoner of Azkaban.

The design of the book looks particularly detailed and has particularly beautiful elements.
As part of the model is seen the figure of Draco Malfoy and a number of newly designed stickers.
The number of parts of the set basket is not yet known.

As a designer I really like the special design and it seems that they took great care of details that make the model particularly interesting.
Also the model can move on wheels and it seems that his mouth opens according to the displacement
I personally really like the teeth and the general cover.
We will wait for more details in the future. Stay up to date.


In the meantime, feel free to look for a new model from the Harry Potter series
Leave A Reply
Your email address will not be published. Required fields are marked *