Lego WW2 MOCs ideas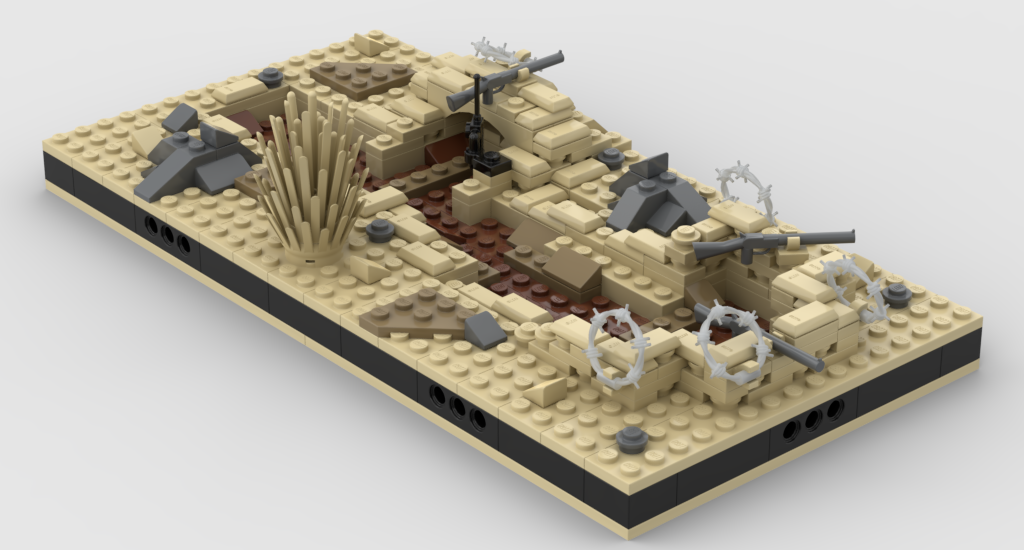 In case you did not know Lego does not release real models of war (I do not consider of course the superhero series).
As a result a line of designers has been created that deals mainly with models of wars and especially models from WW2 that include a variety of models of Lego tanks, Lego soldiers, a variety of elements of battle, ruins and weapons which all create a real atmosphere of Lego battle scenes.

So in this blog I have collected for you various MOCs from around the world that all feature Lego battle scenes from WW2.

Before we move on to seeing the MOCs let's talk a bit about the way to create such a MOC ourselves:
1) In the first stage we will choose what will be the scene we want to illustrate: a scene of a ruined city with a tank, an open field war, forces moving towards the forest while walking in to enemy line or another scene you have in mind.
2) Once we understand what our scene is we will start building elements that will illustrate the atmosphere such as: trees, road, houses, elements of destruction if necessary and etc.
3) In the third stage we will add the elements of war such as: tanks, jeeps or any other war vehicles, we will also add minifigures of soldiers and of course we will add all kinds of elements of destruction, explosions etc.

Now let's see some examples:
So after seeing so many scenes tell me what scene are you going to build?
Leave A Reply
Your email address will not be published. Required fields are marked *