Lego Deep Sea Divers MOCs ideas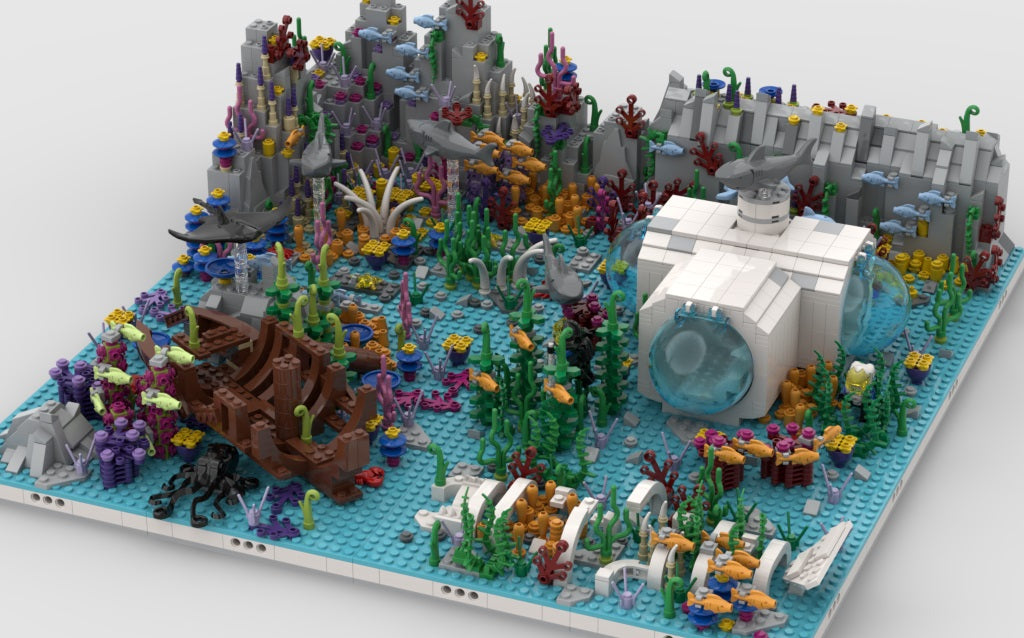 Lego Deep Sea Divers MOCs are a fun and creative way to explore the depths of the ocean with Lego bricks. These custom creations allow Lego fans to use their imagination and building skills to design and construct their own unique underwater adventures.
So, as always, I found for you models for inspiration from around the web:
There are endless possibilities when it comes to creating Lego Deep Sea Diver MOCs, and the only limit is your imagination. Here are a few ideas to get you started:
Build a research submersible complete with a control room, laboratory, and sleeping quarters for the crew.

Create a coral reef habitat, complete with colorful fish, sea turtles, and other marine life.

Design a sunken shipwreck and explore the secrets hidden within its crumbling hull.

Construct a deep sea oil rig and explore the challenges of working in this harsh and unforgiving environment.

Build a futuristic underwater city and imagine what life might be like living beneath the waves.
No matter what you choose to create, the most important thing is to have fun and let your creativity shine. So dive into the world of Lego Deep Sea Diver MOCs and see what amazing underwater adventures you can create!
Leave A Reply
Your email address will not be published. Required fields are marked *