Lego 1492 Renew Tutorial Instructions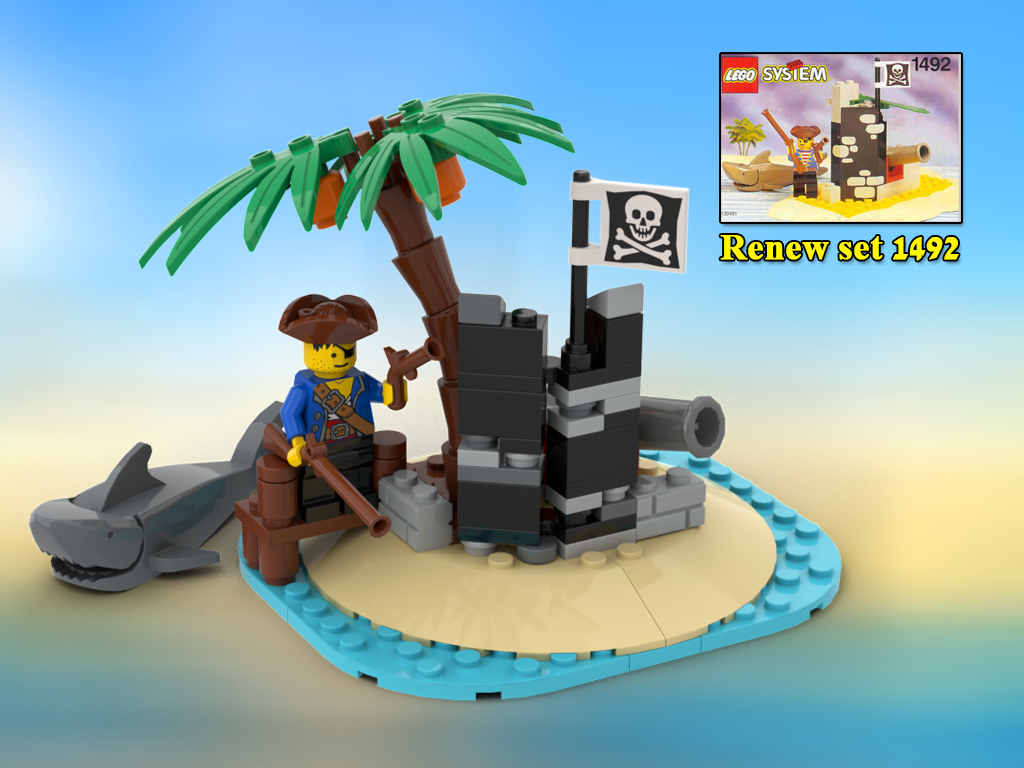 This time I decided to renew the set 1492, the original set contains 27 parts while the renewal I made contains 70 parts.
In the new design I tried to insert a slightly more up-to-date look like in the set style 21322 - Pirates of Barracuda Bay.
As in the original set you will find here a small wall and cannon and at the same time you will find an upgrade of a tropical tree with a small wooden pier for a boat.
So now I invite you to watch the instructions and build the renew set by yourself:
 Feel free to watch how I build the model in Stud.io:
Hope you liked it, feel free to share with me what you think :)
Leave A Reply
Your email address will not be published. Required fields are marked *