From Simple to Spectacular: A Beginner's Guide to Lego Design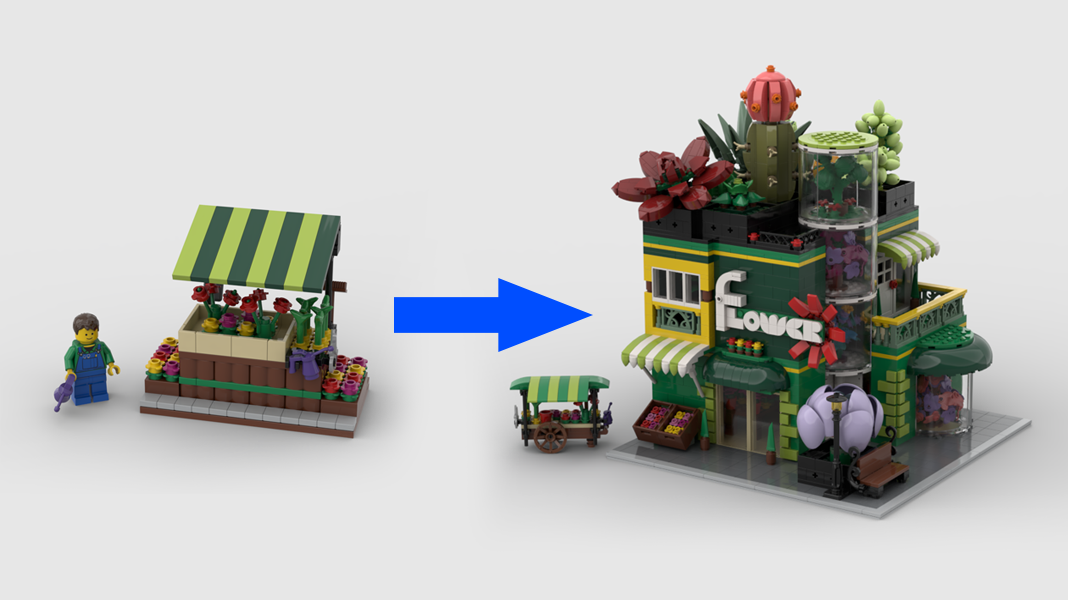 Welcome to "From Simple to Spectacular: A Beginner's Guide to Lego Design"! If you're new to the world of Lego design, you may be feeling a little intimidated by all the amazing and intricate creations you see online. But don't worry – with a little bit of creativity and some basic design principles, you too can create stunning Lego models.
Before we dive into the design process, let's talk about the different types of Lego bricks you might use in your designs. If you're just starting out, it's a good idea to invest in a basic brick set, which will give you a range of standard-sized bricks in different colors. As you become more comfortable with building, you can add on specialized pieces like gears, hinges, and pulleys to create more advanced mechanisms.
Now, let's talk about the design process itself. The first step is to come up with an idea for your model. This could be anything from a simple house to a complex machine. Once you have an idea in mind, it's time to start sketching. Drawing out your design can help you visualize the finished product and identify any potential issues.
Next, it's time to start building. As you put your model together, keep the following tips in mind:
Use a strong foundation: A solid base will help support your model and make it less prone to tipping over.
Think about weight distribution: If your model is top-heavy, it may be unstable. Try to balance the weight evenly across the base.
Pay attention to details: Small details can make a big difference in the overall look of your model. Don't be afraid to add extra bricks or pieces to get the look you want.
As you continue to build, don't be afraid to make mistakes or try out different ideas. Building with Lego is all about experimentation and finding what works for you.
It is also okay to build a model and change it along the way, the most important thing is that you are satisfied with the result.
As a personal sample you can see my models from 3 years ago versus my models now, you can see all my models by year of release here: https://rebrickable.com/users/gabizon/mocs/
To be good you have to build a lot, it took me 700 models to reach the level I am at today and it is definitely a long process (but very fun) that always continues and there is always room for more knowledge.
Another tip to advance in your level is to build official Lego models, the Lego designers are very talented and put a variety of very interesting techniques into each model, the more Lego models you build, the more techniques you will get to know that will help you build better.
In addition, there are many designs by designers from around the web (like my designs) and here too you will find many models worth building and learning amazing techniques from designers from around the world.
Another thing is the research, after you have decided what model you want to build do a search on the network of similar models, these models will be able to give you a lot of inspiration.
Good platforms for looking for such inspiration are: Facebook / Instagram / Pinterest / Flickr.
Now, let's talk about taking your designs to the next level. Once you've mastered the basics, there are plenty of ways to add extra flair to your models. Here are a few ideas to get you started:
Attention to details: the most important thing that turns any work into a work of art is the attention to details, always try to think of what can add to the look, how can the model be made more realistic, which part should be replaced so that it makes my model better.
Add lighting: There are a variety of Lego bricks or competing companies with built-in LED lights that you can use to add some extra sparkle to your designs.
Use decals: Decals are stickers that you can apply to your Lego bricks to give them extra detail. You can find a wide range of decals online, from basic patterns to intricate designs.
Experiment with color: While it's tempting to stick with the classic primary colors, don't be afraid to branch out and try new color combinations. You might be surprised at how much a change in hue can transform your model.
One last thing to conclude, after you have finished designing your model, it is recommended to share it on social media and ask the opinion of other designers and how they think the model can be further improved, through such a sharing process you can learn a lot about the way of thinking of other designers and get ideas on how to improve our design .
However, it is important to remember that there will always be bad people out there who will also say bad things, so don't take the bad things to heart and use the good things that are given to you!
With these tips in mind, you're well on your way to creating stunning Lego designs. So go ahead, let your creativity shine, and have fun building!
And don't forget to share with us photos of your models :)
Leave A Reply
Your email address will not be published. Required fields are marked *