LEGO SET 42144 Material Handler Alternate build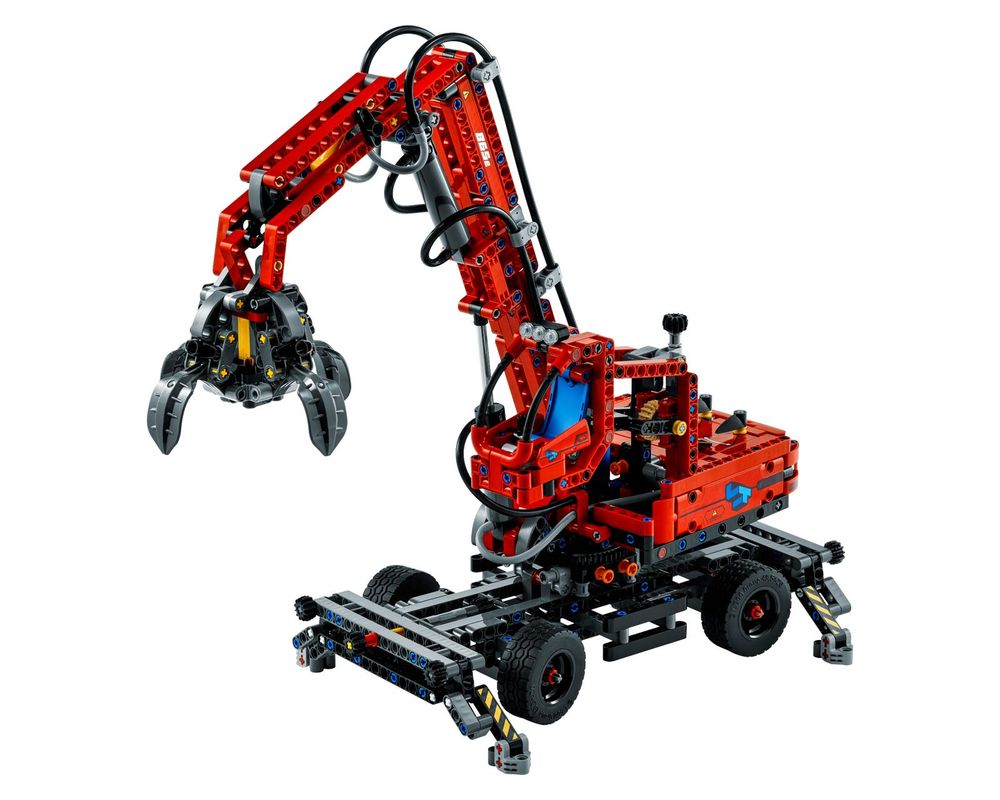 If you're a fan of LEGO Technic sets, then you're probably familiar with the Material Handler (set 42144). This impressive set includes a working crane and forklift.
While the Material Handler set is already a fantastic build, there are always ways to make it even better. In this blog, we'll explore an alternate build for the Material Handler that adds some extra functionality to the set.
Here you have some model for inspiration:
So after seeing what other people have done let's think about what you can do, one option is to turn the front-end loader into a bulldozer. This can be done by adding a blade to the front of the loader and possibly changing the wheels to tracks. You can also add details such as a cab for the operator and control levers inside.
Another alternative build idea for the 42144 Material Handler set is to turn it to dump truck or into a concrete mixer. This can be done by attaching a rotating drum to the back of the truck and adding a chute for the cement to pour out of. You can also add details such as a control panel and a hopper for the raw materials.
If you want to create something completely different, you could turn the front-end loader into a giant robot or mech suit. This would require some creative building and likely the use of additional bricks, but the result would be a unique and impressive creation.
No matter which alternative build you choose, the 42144 Material Handler set provides plenty of options for creativity and customization. With a little imagination and some additional building techniques, you can turn this set into something completely new and exciting.
Overall, the Material Handler set is already a fantastic build, but with altrante build you can make it even better. Whether you're looking to build more vehicles or just want to customize the set to your own preferences, there are plenty of ways to make the Material Handler your own. So, these are the alternate build for LEGO SET 42144 Material Handler, hope you like them and have a great build :)
Leave A Reply
Your email address will not be published. Required fields are marked *